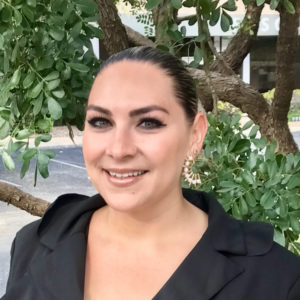 Olinka Tristan, LPC
Director of Emotional Overeating Program
Olinka Tristan, LPC
Director of Emotional Overeating Program
Olinka is Program Director for Esperanza's Emotional Overeating Program. She is experienced in treating all eating disorders but has developed special expertise with the Emotional Overeating population. She was an intern at EDCASA: Eating Disorder Center at San Antonio for the Binge Eating Disorder Program, which began her focus on Emotional Overeating in 2012. She has continued to help those with Emotional Overeating behaviors in both private practice and intensive outpatient programs, joining Esperanza EDC in 2019.
Olinka earned her Master's in Community Counseling from UTSA in 2013. She is trained in DBT. She has worked with adolescents who have experienced trauma at St PJ's Children's home, led groups for PTSD victims at Innova Health and worked with victims of domestic abuse at the Family Justice Center. Olinka also has extensive experience in the treatment of depression and anxiety.
Bilingual in Spanish and English, Olinka has a passion for working with patients who speak Spanish only, face cultural issues, social injustice and racism. She is also passionate about normalizing mental health therapy to enhance lives and wellness. Olinka is an enthusiastic Zumba instructor who loves to get up and move, is author of The Self Love Life, How to Love Yourself For Real and creator of Olinka, Wellness Warrior on You Tube.