Esperanza CONNECTION – SPECIAL EDITIONS
February 22nd – 28th 2021
In observance of National Eating Disorder Week, we are sharing stories of  hope, joy and resiliency that can be found in recovery. #RecoveryMeans
ESPERANZA CONNECTION
Esperanza CONNECTION is for professionals and the community alike. Our purpose is to create shareable resources, information and conversations about eating disorders and our treatment center. We are passionate about staying connected to our patients, their families and the professional community.  We continue to share the message of hope for recovery through CONNECTION.
March 23, 2021
Esperanza Staff Spotlight: Marina Rivera-Ridens, MS, RD, LD, CEDRD
Marina Rivera-Ridens, Director of Dietary Services for Esperanza Eating Disorders Center, has completed more than three years of specialized training and supervision by eating disorder experts to earn the prestigious credential of Certified Eating Disorder Registered Dietitian. (pdf)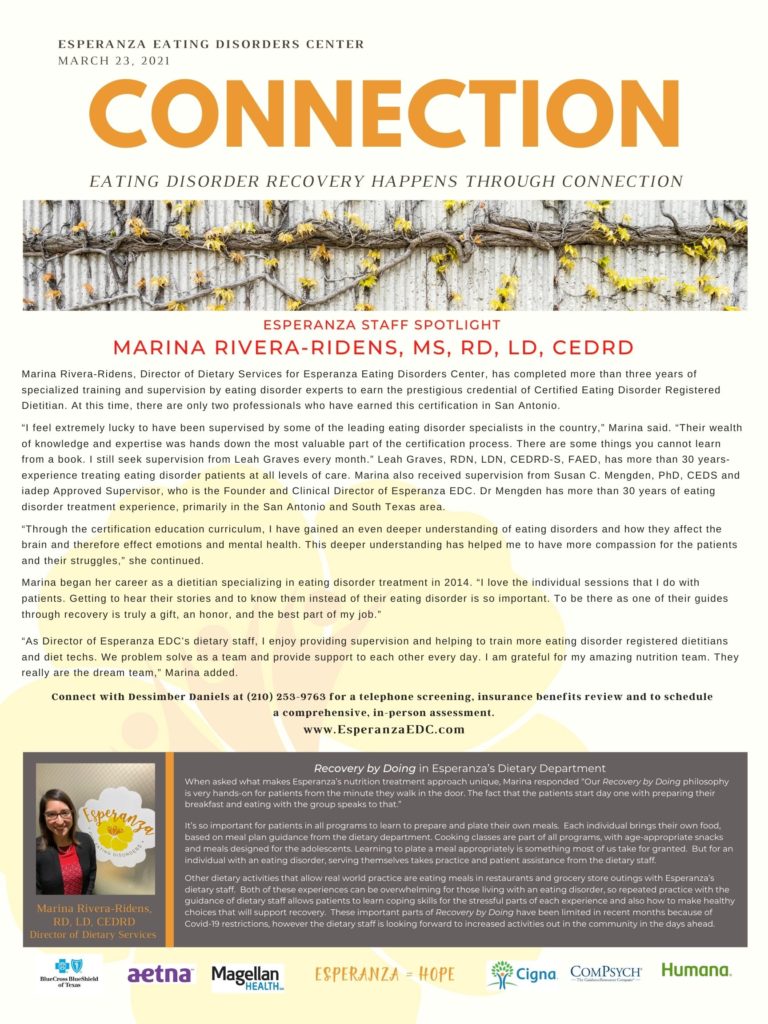 February 16, 2021
Esperanza Staff Spotlight: Sharon Bolin, LCSW. At Esperanza, one of the keys to success for patients is access to highly trained staff. (pdf)

February 2, 2021
IS IT AN EATING DISORDER? Eating disorders are mental illnesses that also have a critical impact on the physical wellbeing of the patient.(pdf)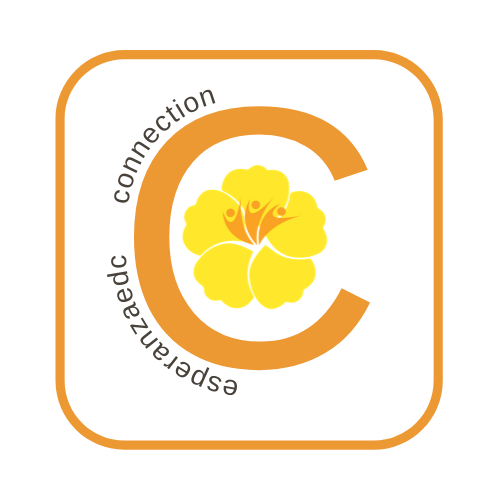 Click here to access and download all 2020 Esperanza Connections
You can read more about our treatment programs, learn about our expert team in the staff spotlights and see how our Recovery by Doing philosophy provides supportive, empowering and individualized approaches for recovery.