Free Support & Treatment Equity Resources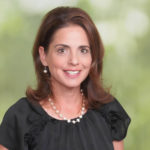 Blog contribution:
Noel Ales, DO
Staff Physician
Esperanza Eating Disorders Center
Let Them Eat Cookies
To lure my teenage brothers and me to her house, my grandma kept a cookie jar filled with our favorite cookies. We stopped in after school and told her our secret dreams over Oreos and Vienna Fingers. Later we brought our own children and let them feast on sugary delights as she treasured her final moments with great grandchildren. Today, that jar sits on my counter reminding me of all the love shared over its contents. (pdf)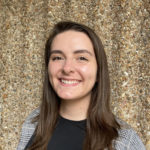 Blog contribution:
Sarah Snavely, RD, LD
Director of Dietary Services
Esperanza Eating Disorders Center
Navigating Summer Body Pressure

With warmer weather around the corner, it is not uncommon for concerns about body, clothing, photos, and comments from others to be on our minds. These fears and attempts to change our bodies are not specific to any one gender or age group.
We know from high-quality long-term research that weight loss is not sustainable, and often predicts weight gain instead of weight loss. The National Eating Disorders Association reports that 35% of "normal dieters" progress to pathological dieting and that 20-25% of those individuals develop eating disorders. With the negative risks associated with intentional weight loss, what do we do instead when the pressure to change our bodies is high? (pdf)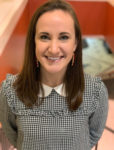 Blog contribution:
Ali Deem, LPC, NCC
Director of Adult Programs
Esperanza Eating Disorders Center
The Comparison Game
Over the past few months, we have scrolled various social media platforms and witnessed the notorious "year in reviews". People sharing their highlights from 2021. These highlights being a culmination of the shiny, happy, bright, and wonderful moments in different peoples' lives. It can be tempting and easy to fall into that comparison trap. Comparing yourself, your relationship (or lack thereof), your friendships, your belongings, your grades, your job, your recovery, and the list could go on and on. This increase in comparison can significantly impact our mental health.(pdf)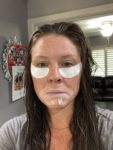 Blog contribution:
Tiffanie Barta
Intern Clinical Mental Health Counselor
Esperanza Eating Disorders Center
 Self-Care Is The Oxygen Mask
"You must put your oxygen mask on first before you can put it on anyone else." 
Without self-care I am a shell of the person I once was, exhausted and overwhelmed. Learning to practice self-care has become a very important part of my life. What is self-care? (pdf)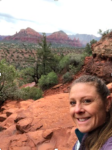 Article contribution:
Tiffanie Barta
Intern Clinical Mental Health Counselor
Esperanza Eating Disorders Center
Body Neutrality vs Body Positivity
"What others think of you doesn't matter because it doesn't change you. What you believe of yourself matters because it defines you." -Anonymous.
Body image is an increasingly hot topic in the United States. Based on research 70+ percent of women and 40+ percent of men are unhappy with their bodies. (pdf)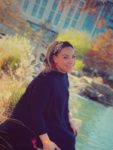 Blog contribution:
Olinka Tristan, MA, LPC
Program Director, Emotional Overeating Program
Esperanza Eating Disorders Center
Movement Without Shame
Care and Appreciation Can Make a Difference
For many of us "working out" can be something that only brings to the surface feelings of shame. Many people who have struggled with an eating disorder have a hate-hate relationship with any type of exercise. (pdf)
Holiday celebrations provide many opportunities for Recovery by Doing with patients at
Esperanza Eating Disorders Center
"Celebrations are supposed to be lovful occasions. All too often that is not the case for
eating disorder patients, says Susan Mengden, PhD, CEO and Clinical Director of
Esperanza EDC.
Cick the link to see more about the pre-holidav feast and hear the mantra used betore meals in both english and spanish
https://youtu.be/ibmaMEwYmlo
"Recovery by Doing"
Pre-Thanksgiving Luncheon & Celebration with Mealtime Mindfulness Mantra
Watch the recent KABB Fox News 29 interview of Dr. Mengden and EDFSTX National Eating Disorder Recovery Advocate, Eric Dorsa.
Fox's Camilla Rambaldi's SA Strong segment shared Mengden's expertise and Dorsa's voice on the impact the pandemic has had on mental health and brought an increased awareness of eating disorders that are occurring in our community and around the nation.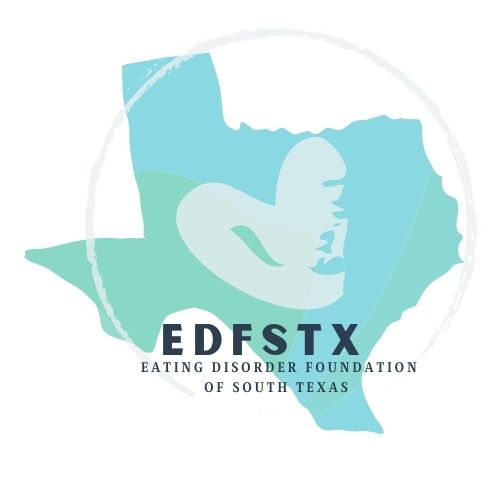 Esperanza is pleased to be a Partner of the Eating Disorder Foundation of South Texas. Visit their website for more information on their mission  https://edfstx.org