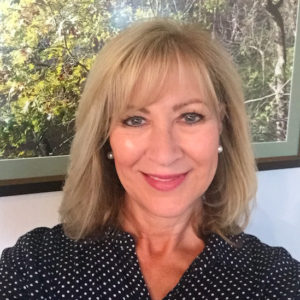 Beth Confer, LPC
Director of Outreach
Beth Confer, LPC
Director of Outreach
Beth connects Esperanza to resources in the community, both providing information about services Esperanza offers, including mental health and medical professional education about eating disorders, and collecting information about resources in the community who can help Esperanza patients find continued support in their recovery. Her perspective as a clinician gives her an understanding of the information mental health professionals need when referring an individual to Esperanza.
Beth has been a part of the San Antonio behavioral health community since 1989. She served as marketing representative for Methodist Healthcare System's Department of Psychiatry and as Director of Community Relations for Clarity Child Guidance Center. As a clinician, she has worked at the Battered Women's Shelter, Laurel Ridge Treatment Center and Methodist Specialty and Transplant Hospital, where she served as a therapist and as Inpatient Child and Adolescent Program Coordinator for nine years.
Beth enjoys being in an environment where her colleagues are highly trained professionals with a passion for their work. Being part of a team that is so focused on providing hope and healing to patients and their loved ones is rewarding for her.